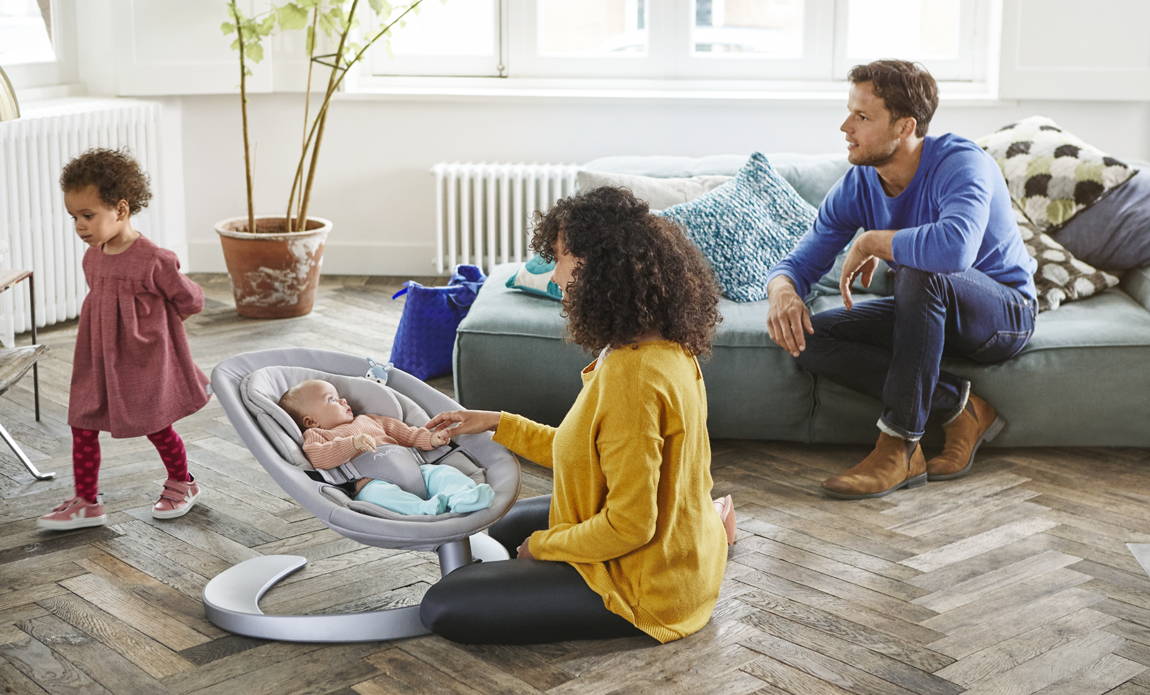 ---
From newborn. To toddler. To big kid. They keep on growing. One thing that is constant? Their need for comfort and a space to call their own.
A gentle nudge from you sways LEAF™ grow from side-to-side.
Down and up they go with an adjustable recline that grows with them. Your child will adore it. No matter how old they are.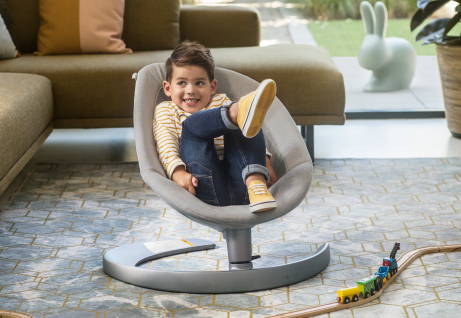 ---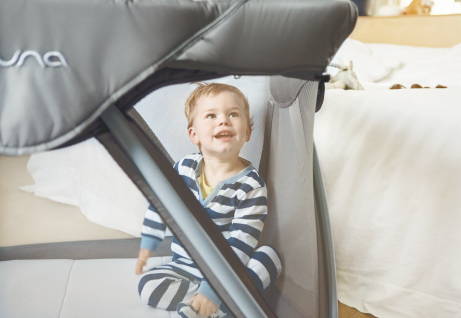 A good night's sleep is in the palm of your hands. The SENA aire opens with just that—in seconds. Its Advanced air design™ provides 360° of ventilation for ultimate airflow and super-fresh, deep sleeps. All so you can easily turn any room into your baby's room.

Up for the perfect getaway?

---
From the comfort of your arms to the soothing sway of the LEAF. When baby wants to be rocked and you need a moment, this lounger is poetry in motion. A gentle nudge from you starts a naturally calming, rhythmic side-to-side movement that lasts over two minutes.

Your child will adore it. And you'll love it.

---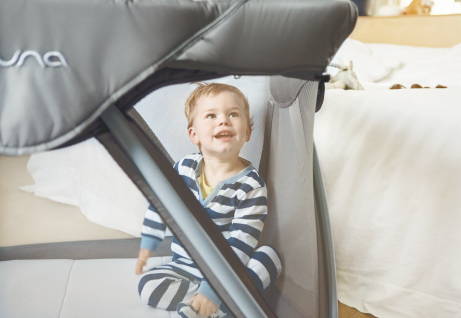 Put up. Put down. Transform any room into baby's room—in seconds. Whether it's a family get-together or baby's first holiday by the sea, SENA is your indispensable travel companion.

Its clever zigzag leg design pops open easily into a soft, sturdy dreamland, and then refolds with just one hand for a quick getaway the next morning. Its revolutionary design is also evolutionary: growing beyond newborn through toddlerhood, and even doubling as a playspace.

Let the traveling begin.

---
Big eater. Messy eater. Playful eater. It's all good with ZAAZ at the table.

The moment they're ready, you can be ready for them. ZAAZ is more compact than most high chairs, so it's easier to slide right up to the table. And since food is to kids what paint was to Picasso, we've made sure it's super easy to clean. Wipe ZAAZ down or just remove the parts and pop them in the dishwasher.

Less cleanup time. More time to play.